We are a company that specializes in the design, manufacture, installation, and implementation of paint systems for the finishing industry. With a focus on providing turnkey solutions, the highest technology is integrated in all our products.

Our aftersales department addresses client service and spare part requirements.
Our distribution center enables us to deliver a wide variety of parts, filters and components used in our systems – either directly or through our distributor network.
LEARN MORE
Our mission is to execute industrial finishing solutions with high engineering and technology content. We integrate a dynamic and experienced team of collaborators. This approach contributes to company growth and client satisfaction.
TO IMPROVE THE GLOBAL FINISHING INDUSTRY WITH SPECIALIZED ENGINEERING AND HIGH TECHNOLOGY.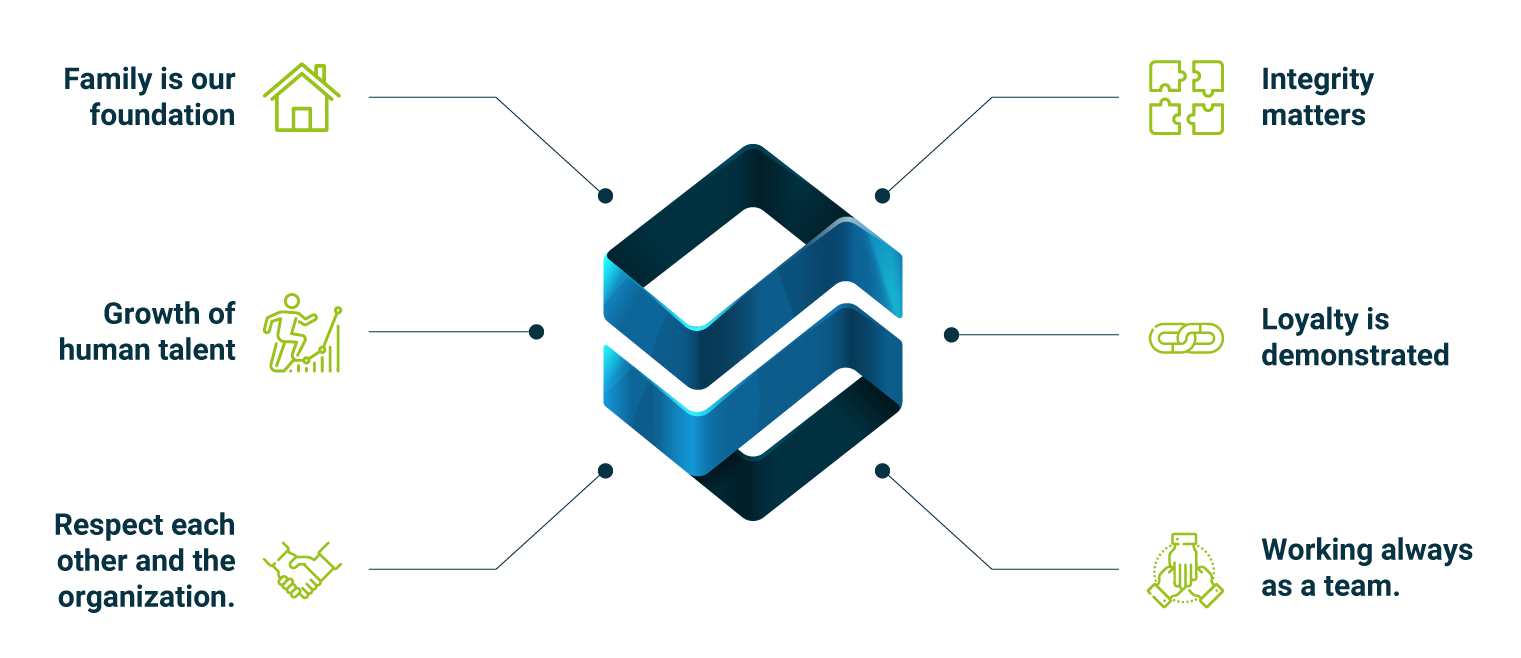 SOCIAL
RESPONSIBILITY
At ANAEROBIA, we are aware of the impact that our actions have within our community. For that reason, we include social responsibility within the strategic vision of the company. We perform our activities within an ethical framework that fosters the growth of our collaborators while we constantly seek process improvements which enable us to perform our functions at the highest level.

The implementation of this strategic vision has been developed from four vital pillars.
QUALITY OF
LIFE
At ANAEROBIA, we acknowledge that human capital is vital for the growth of our organization. For that reason, we strive to provide a pleasant and healthy environment which boosts the performance of those within and outside the organization.
COMMUNITY
BOND
We understand our responsibility as an organization within our community and appreciate the opportunity to be active members in its development. We strive to generate bonds with vulnerable sectors, as well as to collaborate in social activities that contribute to the growth of the community.
BUSINESS
ETHICS
ANAEROBIA fosters a culture of integrity and respect towards all our partners, clients, and suppliers. To achieve this goal, we stick firmly to the six values which guide our mission and vision, and continually strive to develop solutions of the highest quality.
ENVIRONMENTAL
RESPONSIBILITY
We understand the needs of our planet and know that companies play a crucial role in reverting the negative environmental conditions which we observe daily. Consequently, and with the objective of being a sustainable business, ANAEROBIA adheres to industrial security and international environmental guidelines. Furthermore, we promote campaigns which encourage our community to take care of the environment.
Our products comply with, or exceed, all equipment codes and standards.  Furthermore, our company works in accordance with the industrial security and environmental protection guidelines that our clients demand.
Business partnerships
We have developed international business partnerships with different companies.
This enables us to integrate our systems with the finest components and deliver the best technical solutions.